Anatomy in Motion™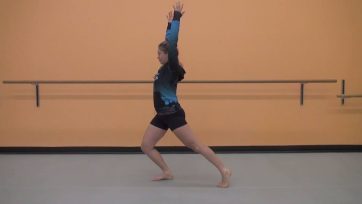 Anatomy in Motion™ (AiM) is a way of assessing and working with the human body based on how our 360 joints and 206 bones move through the gait cycle, created and taught by Gary Ward, author of What the Foot.
At each moment in time in the gait cycle (walking cycle), each of those bones and joints are doing something very specific, and by using Gary's Flow Motion Model of gait as an assessment tool, we can see what exactly is happening with the body that could be keeping people in pain or limiting their performance.
The aim is to identify and understand postural distortions an individual is holding habitually, what movements may be missing from an individual's system currently, and give the body a  more efficient, integrated experience of how to move.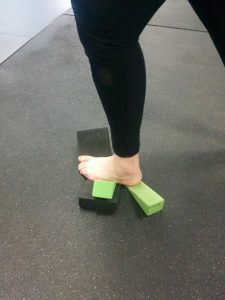 We are interested in looking at the entire body, and the interdependent relationships between all joints, from your talus to your occiput, not just at the areas that are symptomatic. It is not odd in a session to focus on how the feet are moving when the area of complaint is the neck. After all, about 25% of the bones in our bodies are found in the feet! Not a body part to ignore.
AiM sessions include a static postural, and dynamic (movement based) assessment, and specific movement interventions to help the body find a more centered, balanced, and efficient way of moving.
For rates, more info, and to book an appointment, please get in touch using the contact form.
Personal Training/Strength and Conditioning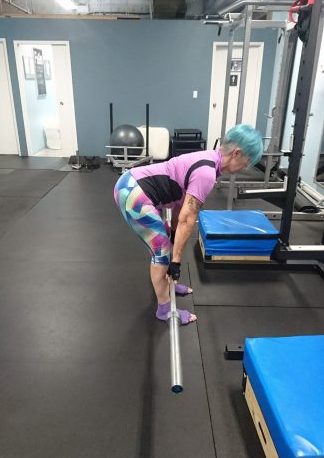 I am experienced in working with individuals post-rehab who want to get back to exercise and strength training, and with dancers who want to improve their performance and prevent injuries.
My my primary clientele are individuals 40+ who are beginning to recognize the importance of taking care of their bodies, and are using strength and movement training to slow the effects of aging, become more resilient, and live as close to pain-free as possible so that they can enjoy an active life for as long as they live.
I help individuals to identify their starting point, and work with them to set goals and develop a plan of action to work towards them whether they want to reduce their daily aches and pains, reach a strength goal, or improve their posture.
Training sessions are a mix of mobility work, specific movements to attain structural balance (based on an Anatomy in Motion assessment) and strength training with a mix of bodyweight exercises, and use of weights, barbells, and kettlebells.
For rates, more info, and to book an appointment, please get in touch using the contact form.
Thai Massage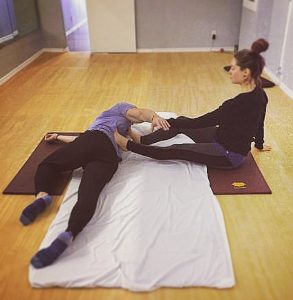 Thai massage is a combination of work on acupressure points, massage, fascial stretching, joint mobilizations, and energy-line work. Sessions are done on the floor, fully clothed, and are a great way to address issues with movement, pain, and restrictions, or simply to relax and de-stress.
I have trained in Thailand, Toronto, and Montreal with: Lotus Palm, Anahata, Ong's Thai Massage School, Sunshine Massage School, Blue Garden, Jack Chaiya, Felicity Joy, and Nutjaree Saengjan. I have additional training in Thai abdominal massage/Chi Nei Tsang, and Thai foot reflexology.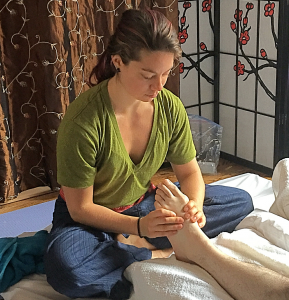 I practice in Toronto as a holistic practitioner at two locations downtown: Bahn Thai Spa and Fusion Personal Health Studio. For rates, more info, and to book an appointment, please get in touch using the contact form.